Key Modules of Digital Signage Software
1. Generic Master
Under generic master city master admin can add the city name where they provide services to their customer. In Area master, Admin can add, delete the locality, area with their description
1. Master
Billboard master admin can manage the digital advertisement area, the screening time, title, description of the digital advertisement. In billboard master, admin can add, delete, edit the plan/image, their screening timing and the area-wise location and see their status.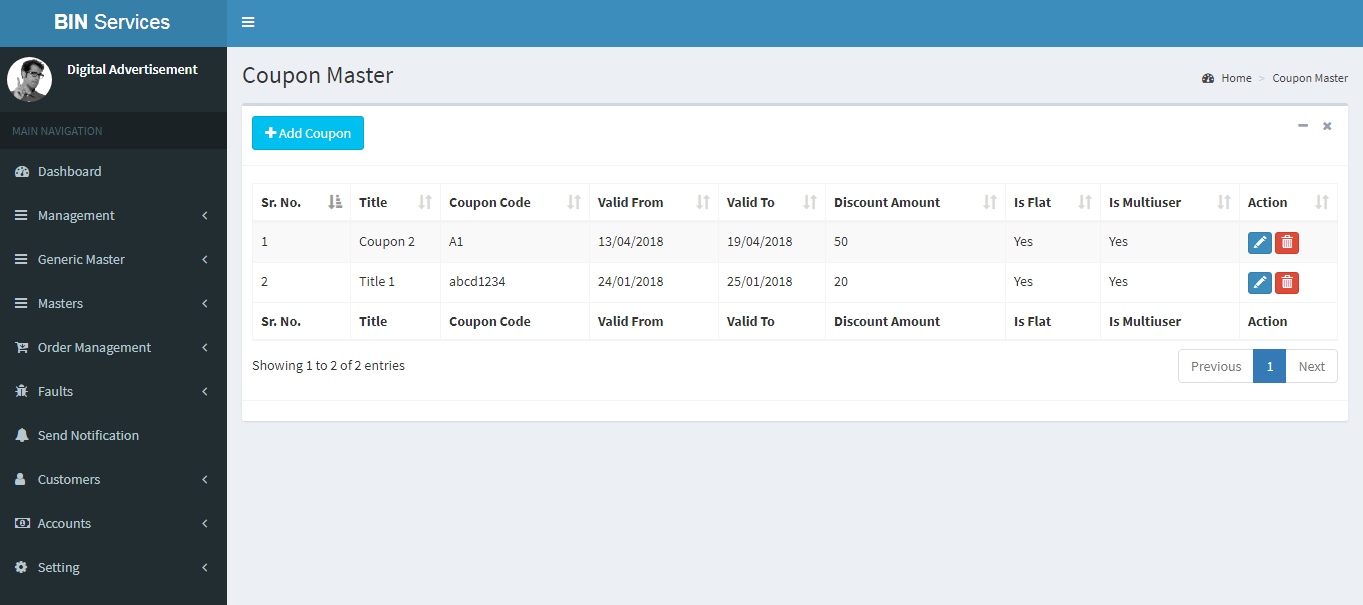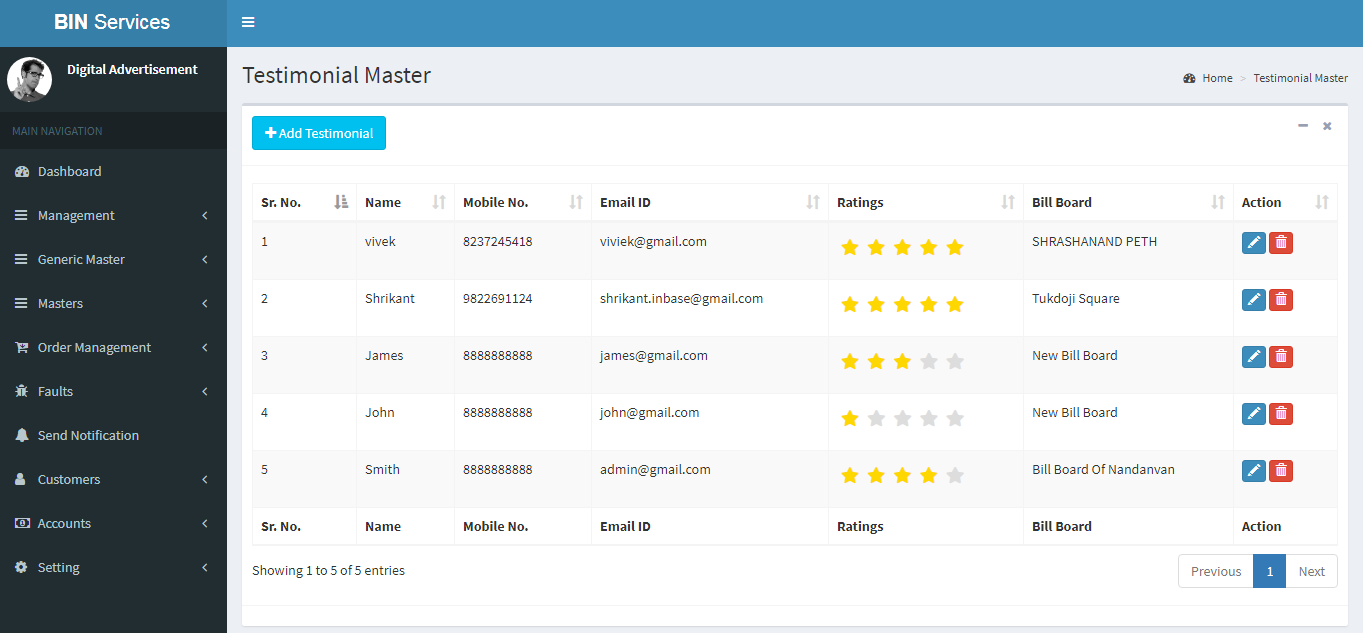 • Coupon Master
Through coupon master admin can see and manage the coupon code, discount amount, validation date and manage also the user is multiuser or not.
• Testimonial Master
The testimonial is a feedback of the clients about their services. Admin can manage, add, and delete the testimonial. In this admin can add their name, mobile no., email-id, message, billboard and the rating which is given by clients.
3. Order Management
In order management, admin can manage all the order which is running, completed or newly. They can edit all the details of the order and can manage all products.
4. Fault
In fault section, admin has added a fault category that digital billboard is stopped, due to technical issue, Riots, disaster. In this admin can add or delete the fault category.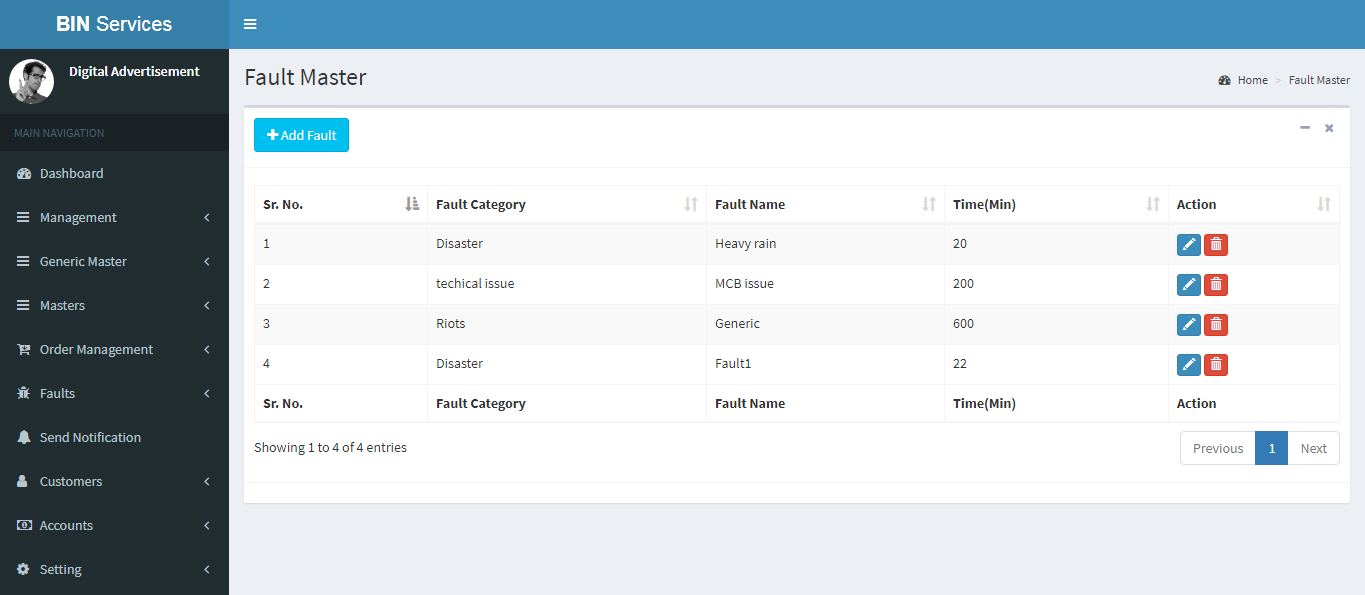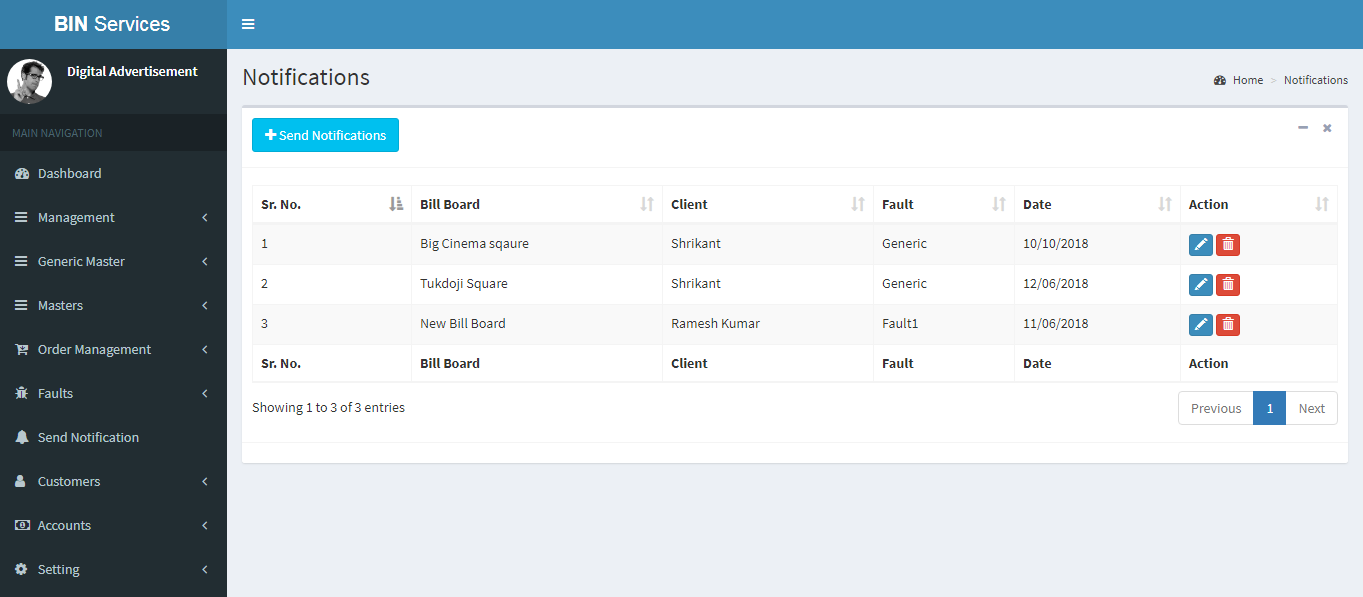 5. Notification
Notification admin can easily send the notification to the client in this they mention the billboard, select client, fault issue, notification type (Email, SMS), there template & the description. This notification is not only sent to the client when there is fault issue. But it is sent to the client for payment due & when admin received the payment.
6. Customer
• Client Master
In client master every detail of the client is maintained from their name, mobile no., email-id, address, a city with their active or inactive status is well managed.
• Enquiry Master
When user placed an enquiry through the website it is stored in Enquiry Master where the user can see the entire enquiry with their date, client name, or email-Id. Admin can edit the status whether the enquiry is converted, pending or lost.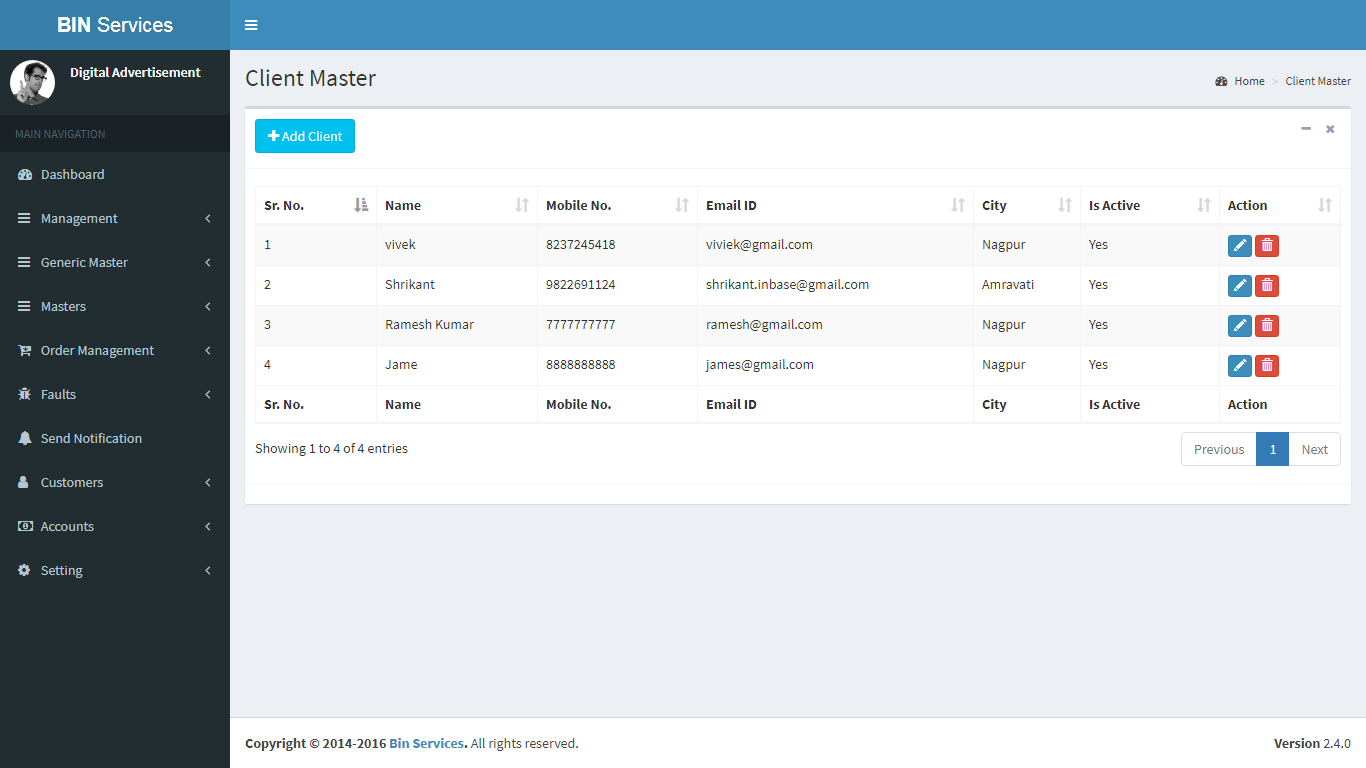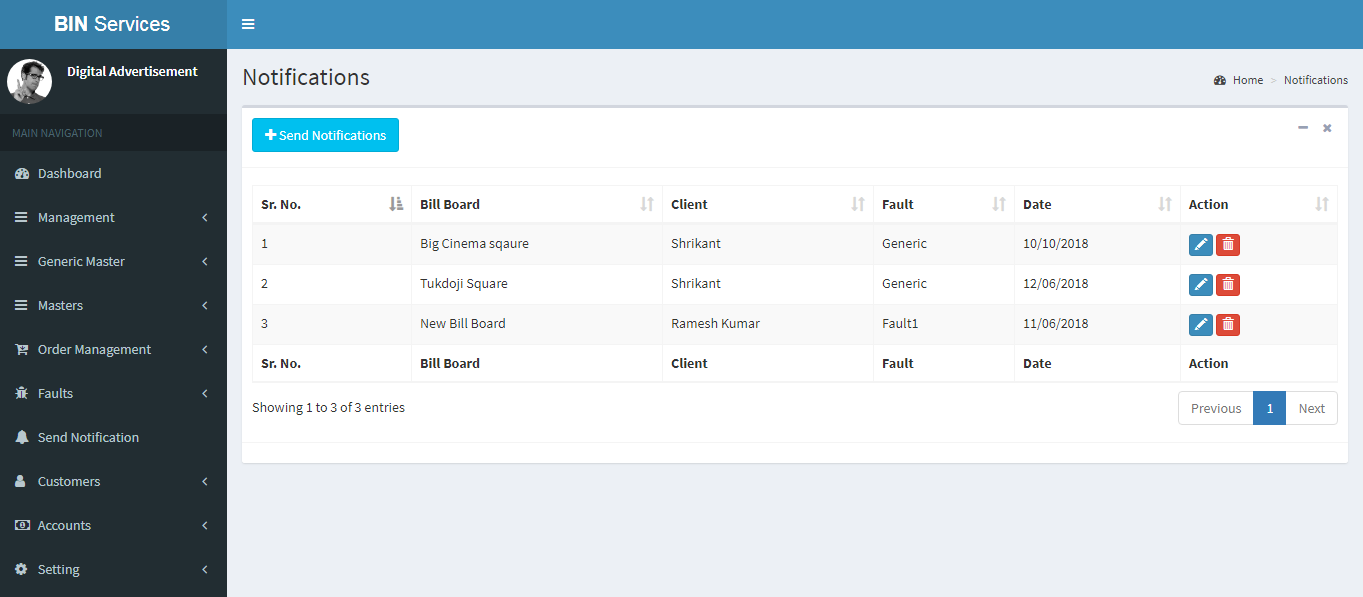 7. Account Panel
In that, all the expenses are maintained this is used for the billboard in office expense, LED Maintenance, Salary or Local Expenses. Admin can add or delete this section under Account head.
• Transaction
In the transaction, admin can maintain the expenses or transaction which is debited or credited. In this, there are amounts, date, Account heads (Expenses) debit/credit or remark is available.