Cityweb online ERP software - A powerful solution for Ricemill Business Operations
Background / Overview
The Ricemill industries estimate the high turnover rate and constitute a major part of the industrial sector. Though the most of ricemill business is currently experiencing significant upheavals as it manages crore of turnover on paper which is difficult to maintain and analysed. The sector involves execution of varied operations and management functions on daily basis. It is very crucial to perform all operations efficiently to enhance its productivity and profitability of an overall business. The various Business Operations cater to ricemill industry are Purchase, Process, Sales, Administration, Maintain Accounts and Reports generation on yearly basis for Audit. The business management processes facing some obstacles while performing operations manually.
Cityweb outlined a compelling automated solution for the Ricemill industry
"Our vision is to strategically address the industry-specific issues posed by today's fast-changing technology and society."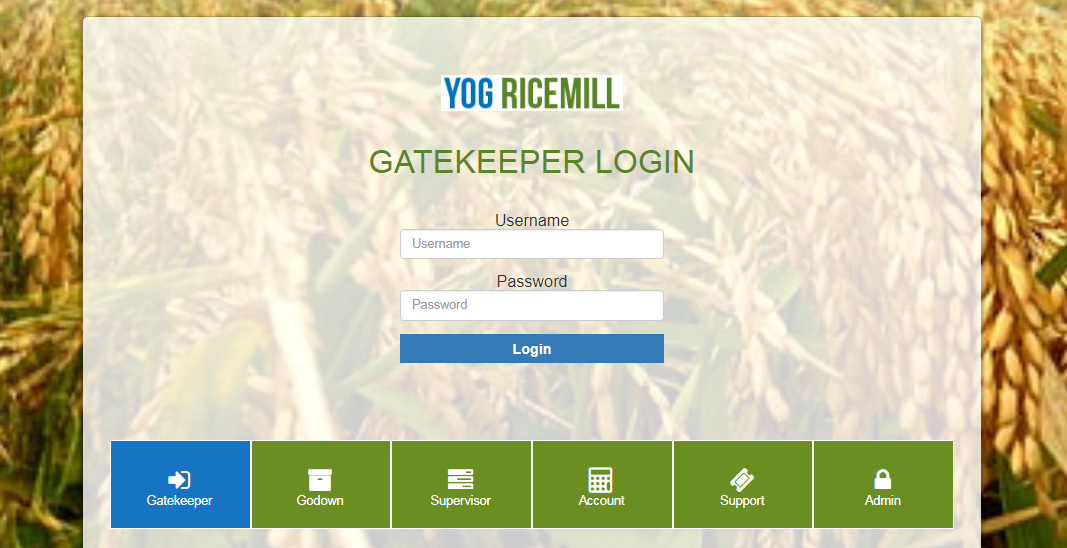 ERP - RiceMill Management Software
The ERP ricemill Software is the ultimate solution to address all problems. It optimizes all the business processes and functions of Rice Mills. It enhances the efficiency of all operations like loading and unloading of goods. In manual procedures at many points like production, purchase, sales etc. leakages may possible. The automated software brings more transparency in day to day functionalities. Accounting will become easy and possible on single click, can be accessible from anywhere. It also provides the reminders of pending bills and detailed analysis reports which facilitates effective decision making about an end to end business process.
Our ERP software empowers the business processes and functions of Rice Mills. With Cityweb ERP software, the ricemill industry can surely boost managerial efficiency, reduce overall operative costs, and in increasing overall profits. Implementing ERP software all the functions and business processes concerned with Rice Mill operations get automated.